The Las Vegas Electric Vehicle Association will hold its monthly meeting at Findlay Chevrolet in the dealership's conference room from 10 AM to noon on August 12th.
Findlay Chevrolet is located next to the Gaudin Ford dealership near South Rainbow Blvd. and Hwy 215 intersection at:
6800 S. Torrey Pines Drive, Las Vegas, NV 89118
Contact Tel: 782-982-4000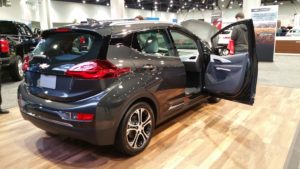 This month's meeting will feature a special presentation about the Chevrolet Bolt EV electric car that will be making its Nevada debut during August 2017.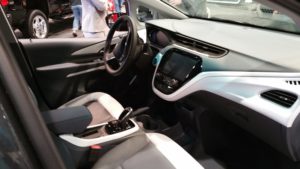 The Findlay Chevrolet dealership is expecting to receive Bolt EV models for sale by the time of the August 12th meeting and may also be able to offer test drives, if models are available.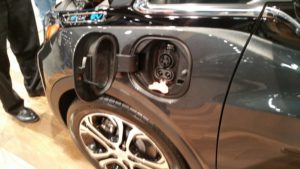 After the Bolt EV presentation, the remainder of the LVEVA monthly meeting will feature an open discussion about recent EVents, including Faraday Future factory plan suspension in North Las Vegas, Tesla Model 3 production ramp-up, National Drive Electric Week observance at Springs Preserve in September, and other electric car topics.
Come join our meeting to share some good fellowship and learn about an exciting new electric car product from GM.