The Specialty Equipment Market Association, also known as SEMA, celebrated its 50th annual trade show at the Las Vegas Convention Center this month from Nov. 1 – 4, with over 2,400 exhibit booths and more than 160,000 international attendees.
The event featured a "hot rod" culture that originated from Los Angeles in 1966 at Dodger stadium and moved to Las Vegas in 1977.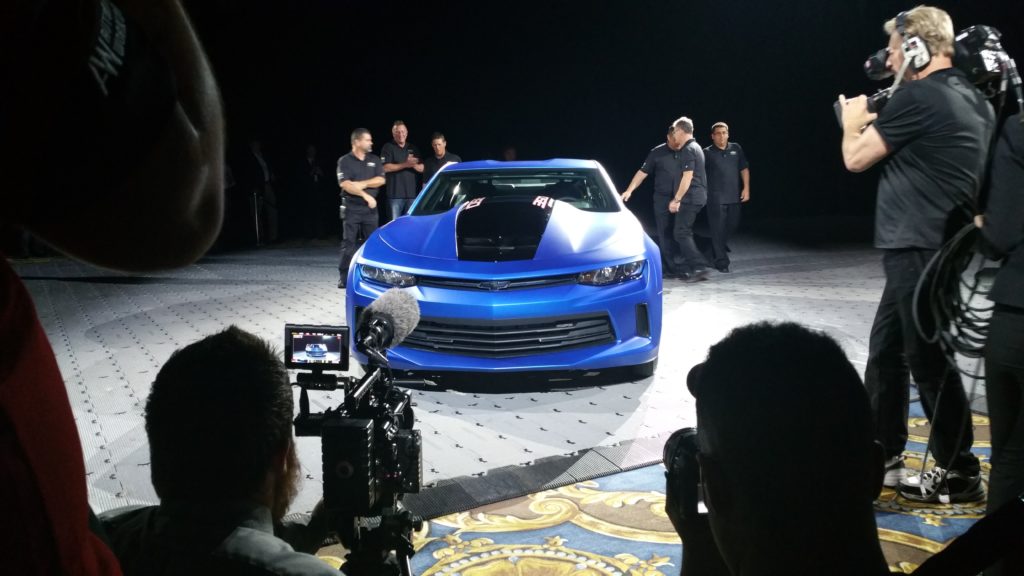 Attendees and exhibitors are interested in showcasing and developing custom enhancements to stock automobiles by creating products after market that enhance performance, body styling, comfort and passenger safety for all types of "rides".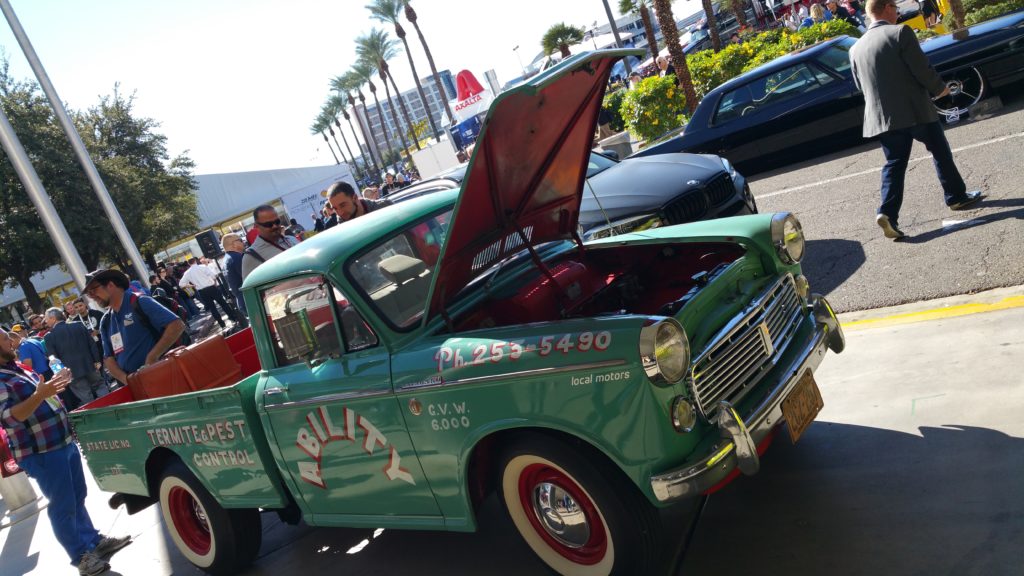 Some of the electric car highlights at the trade show included a 1962 pickup truck EV conversion from Local Motors, a closer look at Formula E race car technologies, a custom Tesla Model S styling enhancement,and a look at the aluminum "body in white" for both the new Chevrolet Bolt and Tesla Motors Model X.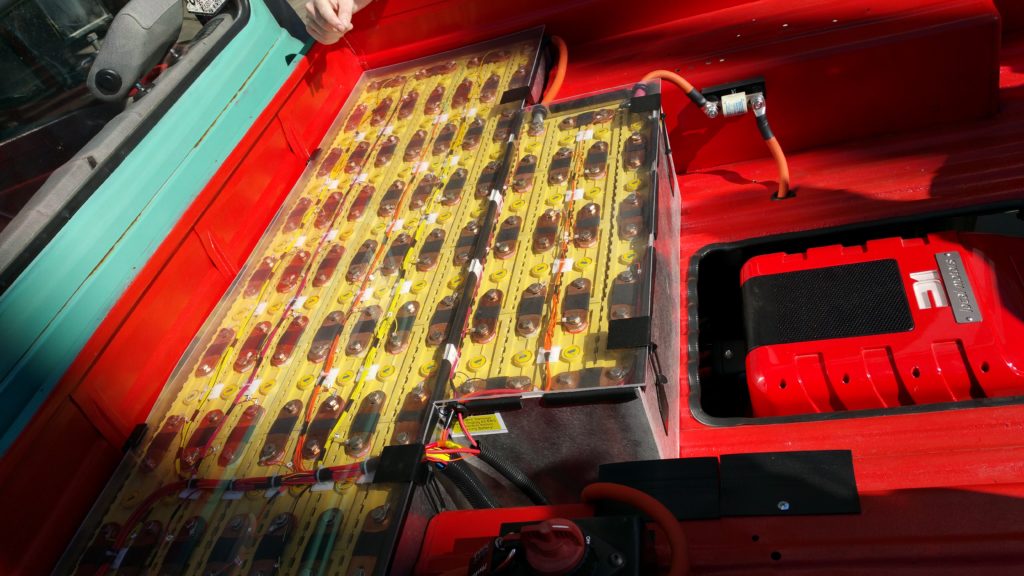 Local Motors recently acquired motor technology from Motoczysz, an electric motorcycle builder who won several international electric motorcycle competitions at Isle of Man, eGrand Prix and other events.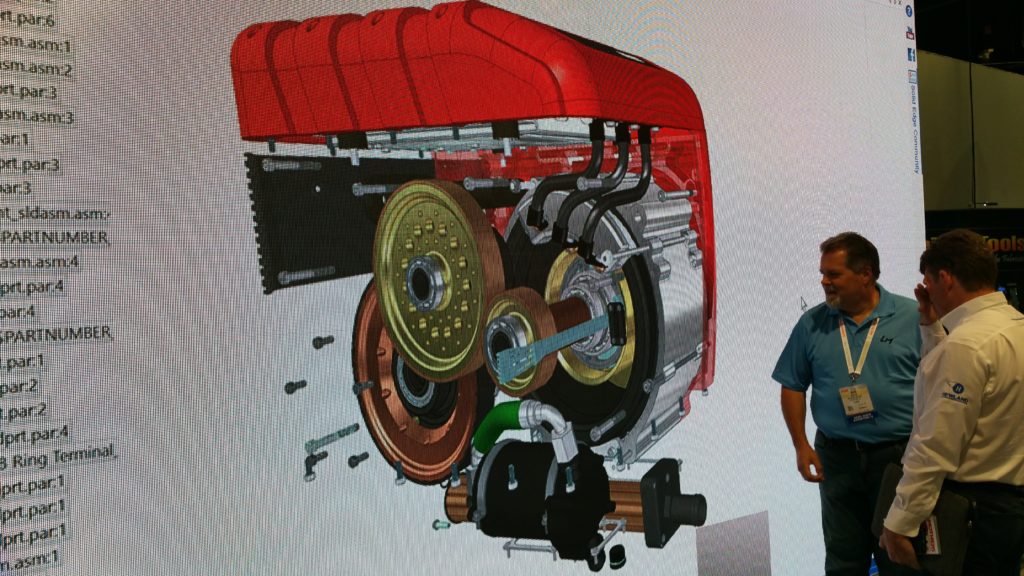 The organization's online design community has been challenged to work with this motor to adapt it to many different forms of electric vehicle transportation.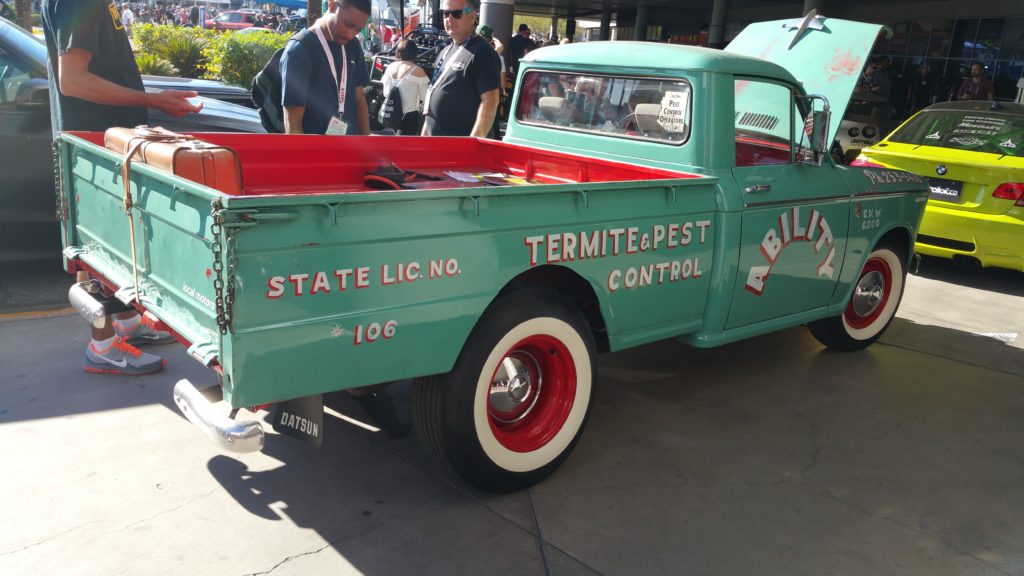 The first working prototype is a 1962 Datsun 1200 pickup truck that has been converted to an electric vehicle. The truck uses the Motocysz motor powered by a lithium-ion battery pack built into the truck bed.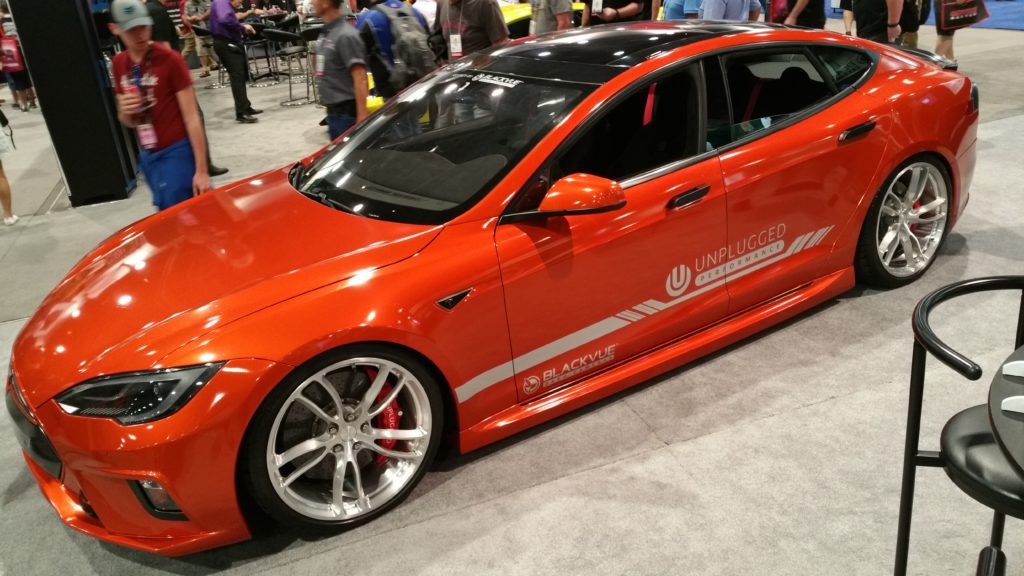 Other electric vehicle exhibits during SEMA 2016 included custom styling of a Tesla Motors Model S by Unplugged Customs.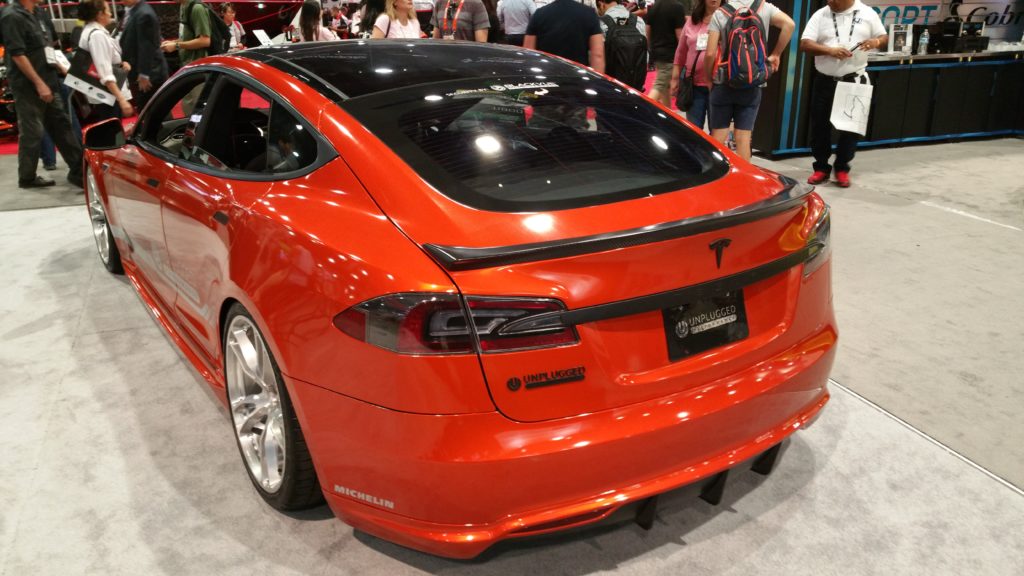 Two welding exhibits at SEMA 2016 featured the unpainted aluminum "body in white" shells in the North Hall of the exhibit for the Chevrolet Bolt and Tesla Motors Model X.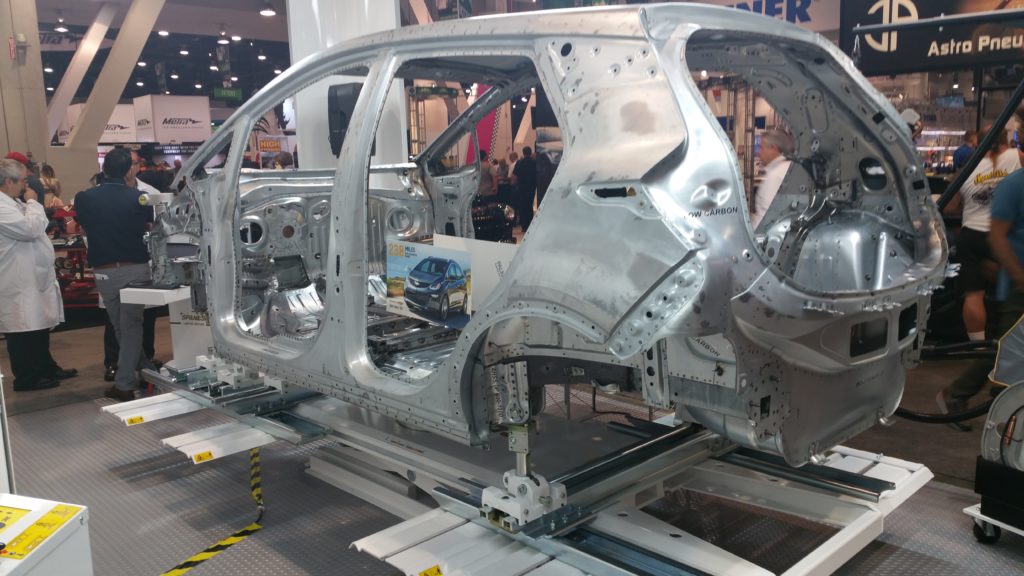 Magelec Propulsion, owned by Craig Daniels, exhibited its contribution to the Formula E electric car racing circuit by showcasing its MGU M61R electric motor, that is rated at 200 kilowatts and is coupled with its company's F6R gearbox.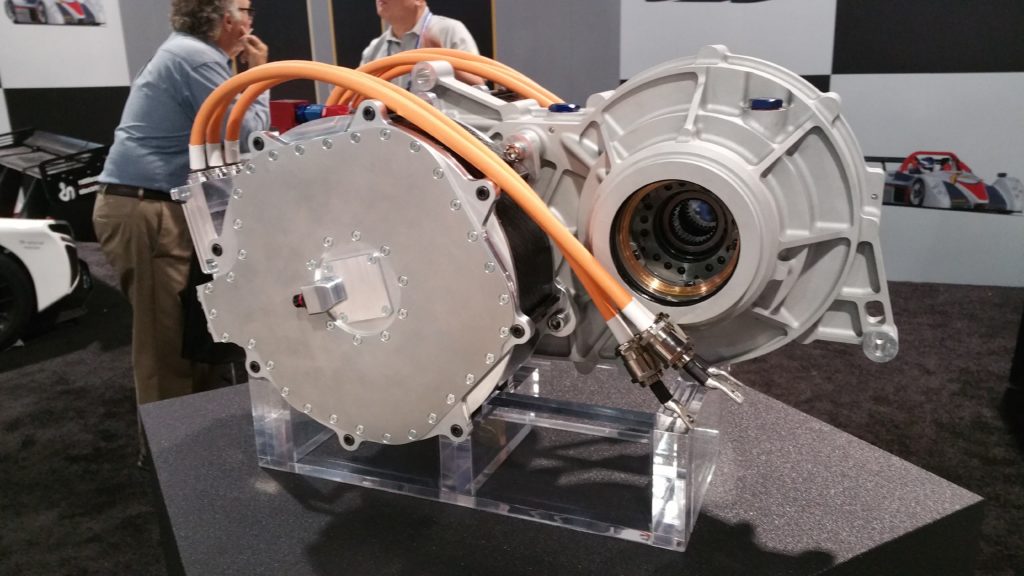 The NextEV racing team uses this motor in its Formula E car. Maximum speed is 225 km/hour up to 12,000 rpm and acceleration time from 0-100 km/hour is 3.0 seconds.
Vehicle electrification is becoming accepted by SEMA attendees and its hot rod car culture. During a Vehicle Electronics Forum led by John Waraniak of SEMA, discussion panel members agreed that some form of vehicle electrification will be required to achieve CAFE standards of 54.5 miles per gallon by 2025.
EVs were also the best platforms to enable autonomous, self-driving vehicles.
Waraniak began his automotive career with Hughes Aircraft and GM by working on the pioneering Sunraycer, a solar-powered electric car that won the very first World Solar Challenge race in Australia during 1987. The SunRaycer technology was also implemented into the GM Impact prototype, the predecessor to the EV1 electric car program launched by GM during the 1990s.